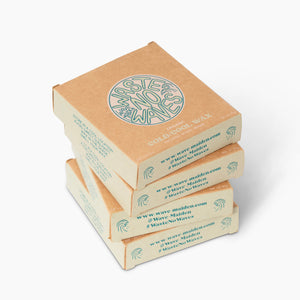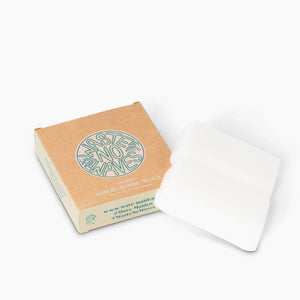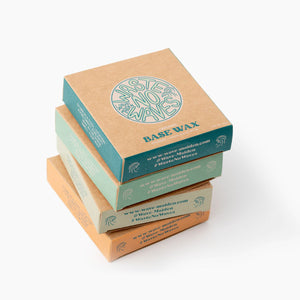 Cold Waxing Directions:
1. Find a place out of the sun
2. Break your wax in half
3. Smell your wax. Breathe in deeply for 4 seconds, hold for 4 seconds, breathe out for 6 seconds, rest for 2. Repeat as much as feels good.
4. Using the rough/broken edge apply in circular motions over base wax until beads form in all areas you may want to put your toes. Apply firm pressure, but don't press too hard.
5. Enjoy! Be kind! Leave behind nothing but footprints!