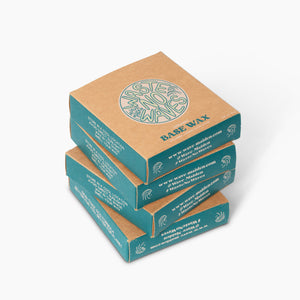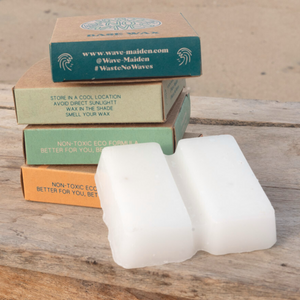 Base Waxing Directions:
1. Remove all wax from your board using a wax comb
2. Find a place out of the sun
3. Break your wax in half
4. Smell your wax. Take deep breaths.
5. Using the rough edge apply a coat of base wax to the top of your deck parallel to the stringer. Then apply a coat criss cross from rail to rail. Apply firm pressure, but don't press too hard.
6. Apply temperature appropriate wax on top of base coat in circular motions until beads form.
7. Enjoy! Be kind! Leave behind nothing but footprints!